Do you have wheelchair hands?
There's shellac for that.
If you're a paraplegic, or frankly, just a woman, your hands take a beating. Daily. Hourly.
It's impossible to keep a manicure and I personally do NOT like "fake" nails.
Insert shellac. My life is now complete.
I can have nice hands and beat them up on my wheels, the dish water and dirty diapers.
No one will ever know!
The polish lasts about 2 weeks (longer BUT you can tell your nail is growing out around that time) and it takes about 45 minutes.
I highly recommend giving it a try if it's in your budget to do so.
It will make you feel like a million bucks.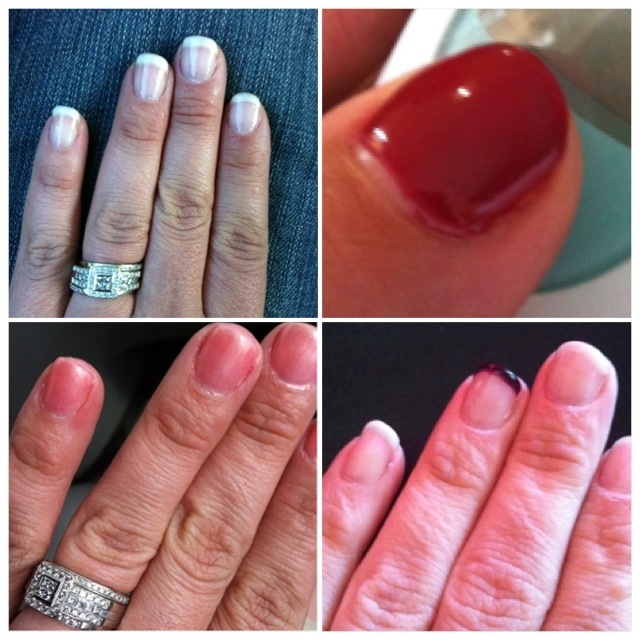 Don't make fun of my one dark tip, I wasn't brave enough to go ALL BLACK, so I thought I'd try it out with ANOTHER trend I'm seeing. One. ODD. Nail. Shellac DID NOT compensate me for this review. I just truly love not having to do my nails every other day.