This is all I have for you this week. It's been one of THOSE weeks.
You know, where you attempt to dress presentably but you just never finished and your hair looked like crap and you looked like you hadn't slept in weeks?
Yeah, that was my week.
I managed to have DS snap this one yesterday and I had little makeup on and my hair wasn't even brushed.
Time change has been a nightmare.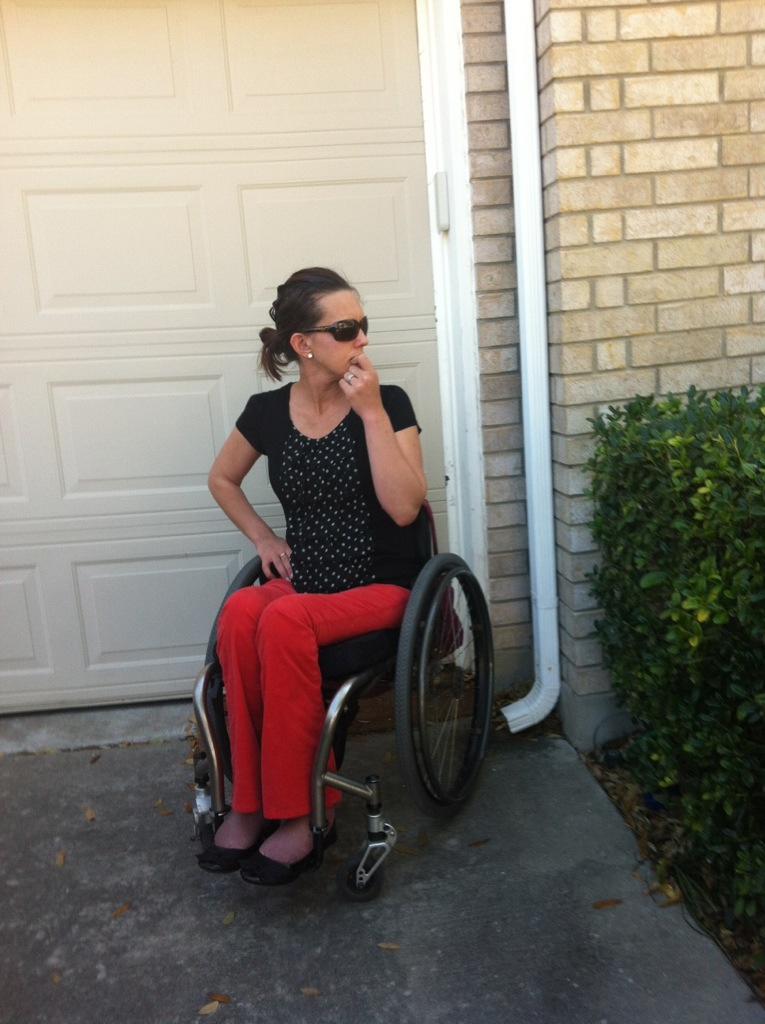 Top: Maurices // Pants: GAP // Shoes: Ross // Earrings: swavorski
As usual, linking up with these lovelies:
The Pleated Poppy, Because Shanna Said So, Stlye Elixr, & Get Your Pretty On.